Citroen C3: Ease of use and comfort / Rear shelf (commercial version)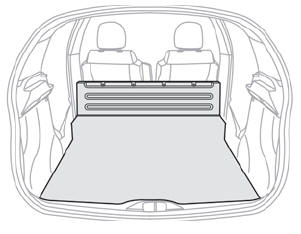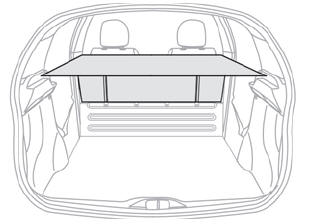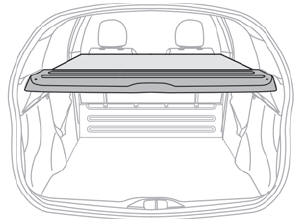 This conceals the interior of the vehicle in combination with the existing shelf.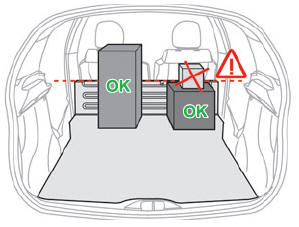 Do not place objects above the load stop.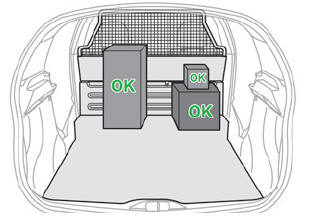 If your vehicle is fitted with a protective grille, you can place objects above the load stop.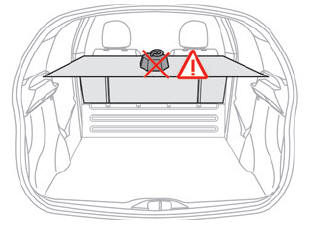 Do not place hard or heavy objects on the rear shelf.
They can become dangerous projectiles in the event of sudden braking or impact.
To access the s+pare wheel on van versions:
Remove the tray.
Raise the hinged floor.
Remove the chock.
Rear shelf Hooks Storage box Lighting Stowing rings Warning triangle Storage well Fully raise the boot carpet to access the storage well...
Other information:
If there is no telephone connected by Bluetooth, a voice message announces: "Please first connect a telephone", and the voice session will be closed. Voice commands Call contact <...>* Dial <…>* Display contacts* Display calls* Call (message box | voicemail)* Help messages To make a phone call, say "call" followed by the contact name, for example: "Call David Miller". You ca..
Key not detected Back-up starting A back-up reader is fitted to the steering column so that the engine can be started if the system does not detect the key in the recognition zone, or if the battery in the electronic key is flat. Place and hold the remote control against the reader. With a manual gearbox, place the gear lever in neutral then fully depress the clutch pedal. With an auto..