Citroen C3: Ease of use and comfort / Rear shelf (commercial version)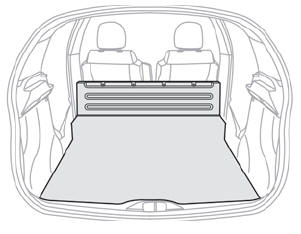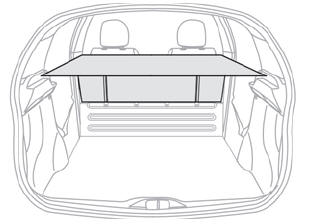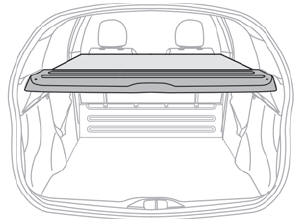 This conceals the interior of the vehicle in combination with the existing shelf.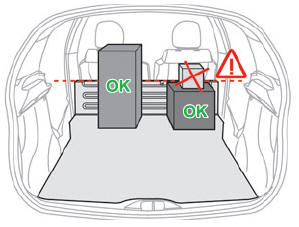 Do not place objects above the load stop.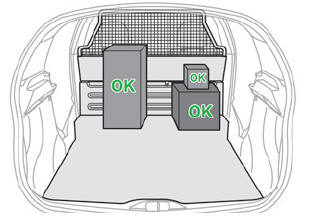 If your vehicle is fitted with a protective grille, you can place objects above the load stop.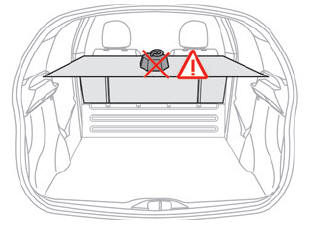 Do not place hard or heavy objects on the rear shelf.
They can become dangerous projectiles in the event of sudden braking or impact.
To access the s+pare wheel on van versions:
Remove the tray.
Raise the hinged floor.
Remove the chock.
Rear shelf Hooks Storage box Lighting Stowing rings Warning triangle Storage well Fully raise the boot carpet to access the storage well...
Other information:
In an emergency, press button 1 for more than 2 seconds. The lighting of the indicator lamp and a voice message confirm that the call has been made to the emergency services*. 'Localised Emergency Call' immediately locates your vehicle and puts you in contact with the appropriate emergency services**. Pressing again immediately cancels the request. The indicator lamp flashes when..
Scan the QR Code on page 3 to view explanatory videos. Made up of a compressor and a sealant cartridge, it allows you to carry out a temporary repair of the tyre so that you can drive to the nearest garage. It is designed to repair most punctures located on the tyre tread. The vehicle's electric system allows the connection of the compressor to the 2 V power supply for long enough to re..