Citroen C3: CITROËN Connect Nav / Menus
Connected navigation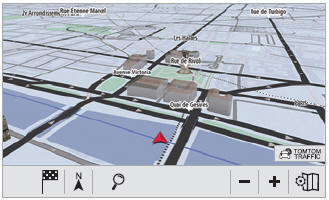 Enter navigation settings and choose a destination.
Use real-time services, depending on equipment.
Applications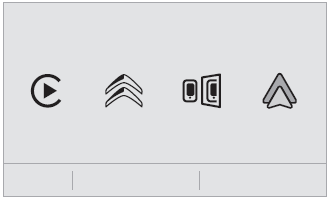 Run certain applications on a smartphone connected via CarPlay®, MirrorLinkTM (available in some countries) or Android Auto.
Radio Media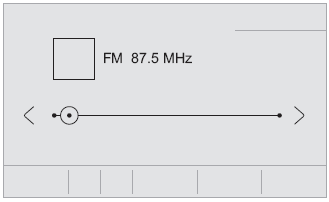 Select an audio source or radio station, or display photographs.
Telephone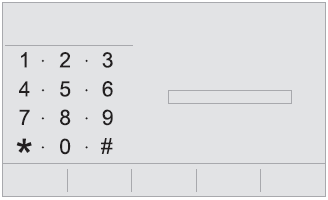 Connect a telephone via Bluetooth®, read messages and emails and send quick messages.
Settings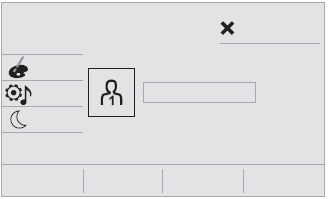 Configure a personal profile and/or configure the sound (balance, ambience, etc.) and the display (language, units, date, time, etc.).
Vehicle

Activate, deactivate or configure certain vehicle functions.
Air conditioning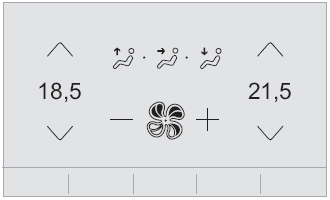 Manage various temperature and air flow settings.
Voice control: This control is located on the steering wheel or at the end of the lighting control stalk (depending on equipment). Short press, system voice control...
Other information:
Unclip the tool storage box (standard spare wheel). Slacken the central nut. Remove the fastening device (nut and bolt). Lift the spare wheel towards you from the rear. Take the wheel out of the boot. If there is no wheel in the well, the fastening device (nut and bolt) cannot be refitted...
Adjusting the brightness Press "Settings". Select "Display". Press the buttons to adjust the brightness of the screen and/or of the instrument panel (depending on version). Modifying system settings Press "Settings". Press "System". Press "Privacy" to access the privacy settings. Select "Units" to change the units of distance, fuel consumption and temperature. Press "Factory settings"..