Citroen C3: CITROËN Connect Nav / Menus
Connected navigation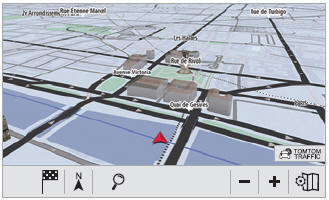 Enter navigation settings and choose a destination.
Use real-time services, depending on equipment.
Applications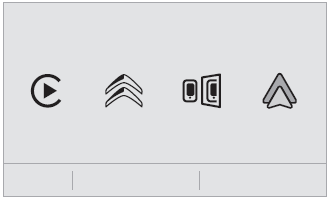 Run certain applications on a smartphone connected via CarPlay®, MirrorLinkTM (available in some countries) or Android Auto.
Radio Media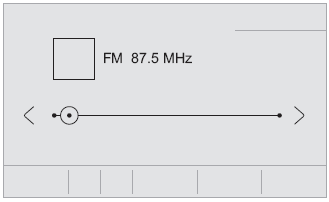 Select an audio source or radio station, or display photographs.
Telephone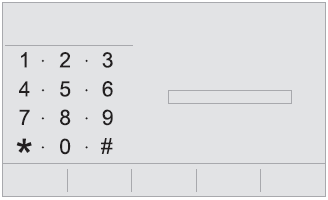 Connect a telephone via Bluetooth®, read messages and emails and send quick messages.
Settings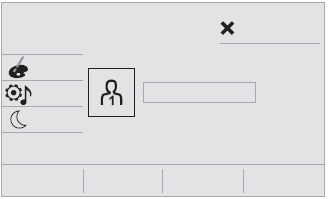 Configure a personal profile and/or configure the sound (balance, ambience, etc.) and the display (language, units, date, time, etc.).
Vehicle

Activate, deactivate or configure certain vehicle functions.
Air conditioning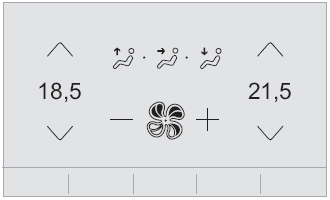 Manage various temperature and air flow settings.
Voice control: This control is located on the steering wheel or at the end of the lighting control stalk (depending on equipment). Short press, system voice control...
Other information:
USB socket Insert the USB memory stick into the USB socket or connect the USB device to the USB socket using a suitable cable (not supplied). To protect the system, do not use a USB hub. The system builds playlists (in temporary memory); this operation can take from a few seconds to several minutes at the first connection. Reduce the number of non-music files and the number of folders t..
Engaging reverse gear Raise the ring under the knob and move the gear selector to the left, then forwards. Only engage reverse gear when the vehicle is stationary with the engine at idle. As a safety precaution and to facilitate starting the engine: Always select neutral. Press the clutch pedal...